Boombet Weekly Cashback
Join Boombet and get your money back on a weekly basis
Boombet is a mobile-friendly platform offering the Boombet Weekly Cashback deal to all registered players who made a qualified deposit during the applicable amount of time. To find out how to qualify for this offer and get the most of it, take a minute of your time and read the following article thoroughly.
Recommended alternatives
How do I get the Boombet Weekly Cashback?
The Boombet Weekly Cashback is a privilege reserved only to the registered players who made one or several deposits in a total amount of €500 or more (note that an equivalent amount in other currency is also accepted) during the "Cashback Week". If applicable, the player's account will be loaded with 10% of the deposited amount and you can use this money to play video slot games. In addition, as a registered member, you're also entitled to the Boombet Bonus.
Note that only deposits made within the time frame from Thursday (00:00 GMT) through to the following Wednesday (23:59 GMT) are eligible for the Boombet Weekly Cashback, while the balance of your account on the Thursday morning must be less than €5.

Further conditions of the Boombet Weekly Cashback
The casino reserves the right to deduct the Cashback money from a pending withdrawal.
This is the non-withdrawable money that won't be reissued to your account but deducted from your winnings during the payout process.
The casino also offers a Boombet No Deposit Bonus, which you can avail of if you are not entitled to the Cashback Bonus.
Our conclusion to the Boombet Weekly Cashback
The Boombet Weekly Cashback is a good way to make any losses more acceptable or to invest the money and get back on the right track again. Novice players probably won't see any benefit from it, but experienced and professional gamers will certainly appreciate this interesting weekly offer and a chance to play all video slots, including progressive jackpots, with some money back on their account.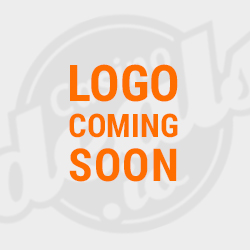 Boombet Weekly Cashback
Deal expired!