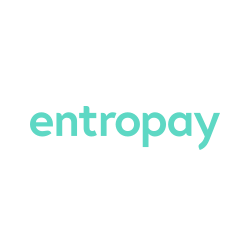 Best Entropay Online Casinos
About Entropay
Entropay is a smart online platform that you can use to pay for goods and services over the Internet with a possibility to create practically unlimited number of virtual credit cards. You can use one for online shopping, another for making an online casino deposit, third for paying VPN services and so on. This is simple yet powerful solution you can us to pay like a local anywhere Visa is accepted.
Entropay was founded in 2003 by Ixaris Systems in 2003 with an idea to enable its customers the ability to make online payments, no matter of their location or current credit-worthiness. Using Entropy is free, so you can sign up on the official site and have your virtual card in less than 60 seconds.
Each card you create has a certain currency you can use with it (GBP, Euro, or US Dollars). After you create a card, transfer a desired amount of money to the virtual card and get it available in a matter of seconds without any fixed, hidden or conversion costs.
Browse the Entropay Casino section to get a deeper insight on any bonus or promotional offer associated with it and start using it as fast as getting a new card.
Discover more Payments