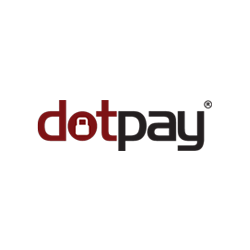 Best dotpay Online Casinos in Singapore
About dotpay
With more than 15 years of experience in both regular and online payment providing, Dotpay is a Polish online payments provider accepted at more than 30.000 merchants, including stores based in the country and abroad. The company holds about 30% share of all financial services in Poland, allowing its customers to use it around the web, as well as to buy credits and make a deposit in numerous online casinos.
Working as an intermediary between the payer and the online shop, Dotpay enables transactions through its 200 payment channels and services in multiple currencies and models, while Android and iOS users can get the native app and make encrypted transactions on smartphones and tablets. Dotpay is specifically proud of Thawte Web Server Certificate and Payment Card Industry Data Security Standard used to protect your personal data and financial information flow.
To register, fill in the registration form. Upon verification of the data entered, within 24 hours, you will receive an e-mail requesting the documents required by the payment organizations. Upon their return, you will receive an agreement to sign and return to Dotpay that will send your new credentials to the registered mail address. When making a payment, simply enter those details into appropriate fields and that's it.
Once get the things set and done, you can visit the Dotpay Casino section on our website and check for the latest bonuses and deals closely associated to this payment processor.
Discover more Payments