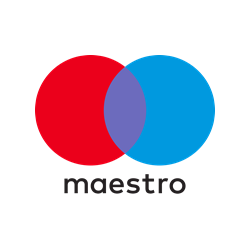 Best Maestro Online Casinos
About Maestro
Maestro is a global payments network that enables the use of cards at more than 13 million locations around the world and to 1.9 million ATMs. Enabling much better security than carrying the cash, it allows you to access your own funds directly from your current account and easily track records of expenses. When pay, you get an account and a detailed description of each purchase (including date, place and amount) and you can use it everywhere you see the Maestro label, including practically all online casino establishments.
Maestro is a debit card linked to your current bank account that may be issued as an individual card or in a set with a VISA Electron card. To apply for one, you need to fill in the request that you can get at the nearest branch of your respective bank.
SecureCode is a Maestro's unique feature where you will get a secret code to confirm your identity when making a deposit or a withdrawal of your winnings. This way, customers get the complete comfort in the online transactions, and on the other hand this guarantees the security of the transaction itself.
The Maestro Casino section is where you can see the full range of bonus and promotional offers for which you can apply using this card.
Discover more Payments