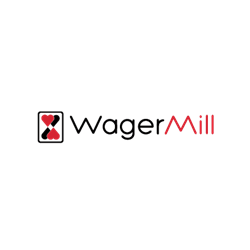 Best Wagermill Online Casinos
About Wagermill
Each company that attracts the attention of the leader in the online casino industry Playtech must be worth it. Wagermill is another proof of this, as it was acquired by the larger developer in 2016. That happened just two years after Wagermill merged with The Gaming Lab to join forces and create a new platform that allowed the company's products to be distributed among lots of casinos all around the globe.
The portfolio of Wagermill consists of high-quality slots. The company hasn't released that many of them, but still managed to impress both players and casinos. One of the reasons for that are the stunning visuals you can expect from each title by Wagermill. The incredibly detailed background and symbols are a feast for the eyes.
The good impressions don't stop there, as the gameplay is equally exciting. Wagermill used traditional mechanics like scatters and wilds as a basis. The company added some bonus features and special symbols to make it even better for the players. Finally, the latest products of Wagermill are available on mobile devices.
Discover more Software Providers