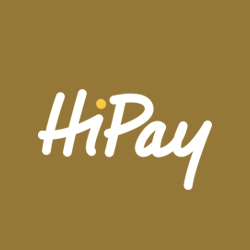 Best Hipay Online Casinos
About Hipay
Hipay is a global payment provider that is currently processing transactions annually worth more than €2 billion across 150 countries through 220+ payment solutions. As an addition to the complete platform, Hipay offers an incomparable fraud control module that, thanks to management parameters fully customized to needs of a specific business, has reduced the fraud rate on supported sites to less than 0.01%.
The France-based payment mechanism integrates advanced technologies such as an innovative anti-fraud tool, a unique data analytics solution, a cross-channel user experience and an automated financial reconciliation process to ensure better security of all transactions.
To open an account, pick between solutions for entrepreneurs, small and medium sized businesses or start-ups, growing companies and shops. Upon a quick and easy registration, where the system accept your card payments or local methods in minutes, you will have a new account set and ready to make a deposit with.
The platform offers local and international methods, automated reconciliation and ensures compliance with government regulations. You can visit our Hipay Casino section at any time, see is there a new bonus or a deal waiting to be discovered and claimed through this advanced payment method.
Discover more Payments