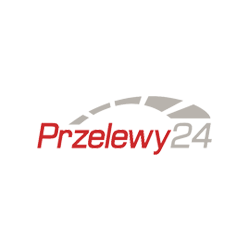 Best Przelewy24 Online Casinos
About Przelewy24
Przelewy24, sometimes called P24 or simply Przelewy, is a Polish payment model that facilitates bank transfers as a payment solution for online transactions. The platform is not designed to store user data; In fact, with Przelewy24 embedded in a website as a payment option, when selected, the consumer is redirected to his bank's login page and never submits personal information to the merchant's website.
Currently integrated with more than 35 banks, Przelewy24 was launched with the vision of creating software for connecting companies and consumers, now allowing its users to make online purchases through instant bank transactions without the need for entering personal data on the merchant's website. This also makes is as a convenient solution to make deposits to your online casino account.
Foreign websites and merchants can offer access to the platform as a way of payment, but users must validate a bank account in one of the participating Polish banks. Still, Przelewy24 is not only safe on multiple layers, but it is also a reliable platform whose use on foreign websites encouraged increased interest of the Polish customers. Check out our Przelewy24 Casino section and learn where to use it to qualify for a bonus or even get a special discount when select it as a preferred payment method.
Discover more Payments