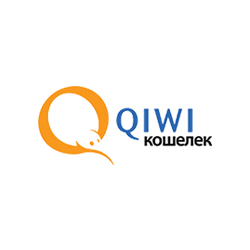 Best QIWI Online Casinos
About QIWI
QIWI Wallet is an electronic payment method that allows users to make secure online payments- from mobile phone credits, various "postpaid" and "prepaid" bills, administrative fees, online casino funs and finally to the bank loan repayments. The system is introduced by the Moscow-headquartered Qiwi Limited Group, a network of 210,000 terminals in Russia and 15+ countries, with more than 700 various services and annual turnover of $ 13 billion.
This is a secure online payment method with security enabled through a combination of transaction control tools, SMS transaction verification for cardholders, and a fraud prevention team standing behind it anytime.
When a payment is initiated, an invoice will be created on your QIWI Wallet account. Then you can choose to pay 'now', using your existing funds on the wallet or through a credit card you have registered on your QIWI Wallet account. The other way is to pay 'later' in cash on any payment interface supported by QIWI Wallet.
At the moment, QIWI is only available as a deposit option, so you can use it to get a bonus in any establishment you will find in our QIWI Casino section.
Discover more Payments