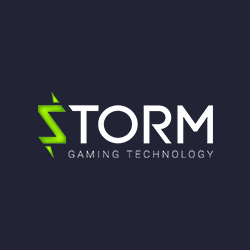 Best Storm Gaming Online Casinos
Top 5 Storm Gaming Casinos
Dubbed the UK's most progressive independent software provider, Strom Gaming is a manufacturer of both online casino games and digital landline content. Located in Birmingham, the company now crosses all borders and distributes its content all over the globe. With more than 5.000 establishments (pubs, bars, terminals, and more) in the UK, Africa, Spain and the USA outfitted by the company's proprietary software, Strom Gaming also makes an immense impact in the arena of online entertainment.
This is a brainchild of Richard Sheldon, Steve Murray, ex Blueprint Gaming CEO Darren Breese, James Murray and Instrinic Equity that now provides turnkey and omnichannel solutions throughout Europe and arising markets ahead.
The company's viewpoint is focused on creating alliances with globally prominent intellectual business owners leading to accomplishment of material opportunities and sequentially changing the gaming scene for 360 degrees.
Strom Gaming has more than 10 years of industry experience and offers a surplus of quality titles you can find in our featured casinos including Jungle Rumble, Captain Cashfall, Magic Merlin Megaways, and more.
Discover more Software Providers