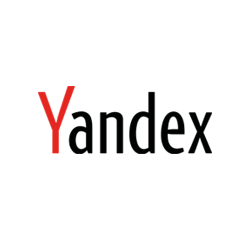 Best Yandex Money Online Casinos
Top 5 Yandex Money Casinos
About Yandex Money
Yandex Money is a very popular payment method in Russia. According to a 2016 report, this is the largest Russian electronic payment service originally launched as an e-wallet with both desktop and mobile interfaces. With its early demonstration success, 75% of the platform's shares were bought by Sberbank (the largest Russian bank) in 2013, enabling marketers outside of Russia the ability to pay goods overseas via direct debit to a bank account, mobile phones, and even cash from approved retailers.
Today, Yandex works as an e-wallet in which you can deposit the money and then spend it on goods and services across web pages, including supported online casinos. More than 30 million users use this platform with the growth of over 15,000 new accounts every day. For an improved security, Yandex has a two-factor verification system that means that you must enter your username and password, followed by a special payment password.
Yandex also enables deposits via cash at the nearest payment kiosk marked with its sign. Upon the confirmed transaction, you will receive one-time code to be used in your online payments.
Our Yandex Casino section holds more information about bonus offers and special deals and discounts that you may get when select this one as your preferred payment mechanism.
Discover more Payments