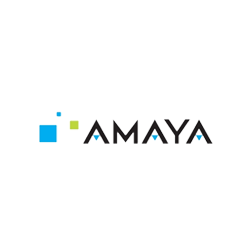 Best Amaya Online Casinos
About Amaya Gaming
Amaya is the company behind the world's largest online poker room PokerStars. This is an obvious sign that the studio has the potential to create some exceptional gambling products. While PokerStars is the vendor's most famous brand, there's a lot more to explore.
One of the niches where Amaya is working hard is online casino games. The company has acquired the likes of Cryptologic and Cadillac Jack in an effort to expand its portfolio. As a result, Amaya offers plenty of in-house developed games, but also 3rd party products. You can find slots, classic card and table games, video poker, and more. They don't have the reputation of other studios on the market, but are a solid choice. The design and user interface are simple, while the gameplay is based on traditional casino best practices that have been working for years.
It's interesting to see where Amaya goes from here, as the studio is ambitious to add more innovation to its games selection. It certainly has the resources to do so and many online casinos are already working with Amaya. The list should only grow and it's curious to see just how big the company can get.
Discover more Software Providers