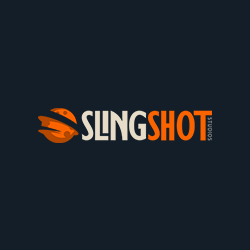 Best Slingshot Studios Online Casinos
Top 5 Slingshot Studios Casinos
Established in 2016 as a joint project of experienced industry veterans and breaking-through specialists, Slingshot Studios is a privately-held software producer based in La Lucia, KwaZulu-Natal, South Africa.
Known as a reliable partner of Microgaming and their customers, the company initially produced a series of creating highly engaging and compelling goods solely built for this industry giant. Soon enough, they moved focus to proprietary software and launched the likes of Zombie Hoard and Cash of Kingdoms, while a range of other games such as Banana Odyssey is currently in the early development phase.
At the moment, Slingshot Studios serve the worldwide audience with inspiring games with compelling engines and peculiarities. As Richard Vermaak, the company's creative director recently stated, Slingshot Studios prefer fabricating games that people love to play and simply can't wait to share them with like-minded enthusiasts.
Find out top 5 slots produced by Slingshot Studios and browse the list of featured casinos to discover deals and bonuses aimed to maximize your gaming experience.
Discover more Software Providers