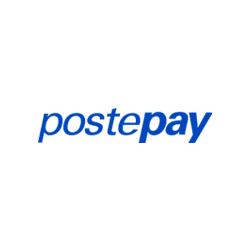 Best Postepay Online Casinos
About Postepay
Postepay is a prepaid card that enables cash withdrawals, credit-like payments through the Visa network and access to various other financial services including funding the online casino accounts. The card is the product of Poste italiane SpA, the Italian postal carrier and is one of several financial products they provide.
Postepay is the most popular in Italy, but can be used wherever Visa is accepted, offering discounted rates for payments and other services within the Euro area. Since its inception in Italy in 2003, it has been developed in many different product models to respond to the needs of consumers and retailers wishing to manage money without a credit card account.
Once register for the Postepay account, you can deposit funds through PayPal, bank transfers, post offices, more than 14,000 sales outlets and 4,500 Italian postal ATMs. In 2014, smartphone and tablet apps have been released, enabling more balance management options. Additional authentication was also available with the application, adding another layer of security to your transactions.
By 2015 it was reported that 25% of eCommerce transactions in Italy were made with Postepay cards. You can also check our Postepay Casino section, see where the card is accepted and which bonus and promotional offers you can claim through it.
Discover more Payments